LocLab Cloud offers an unparalleled combination of fidelity and features for its digital twin users, scalable from small businesses to large enterprise systems. 
Unlock the power of your data with these key features available to LocLab Cloud users, tailored for your projects.  
Access your project data from anywhere, anytime.Model changes are incrementally loaded in the background.
Manage folders, labels of scanning, model, media, and other data files.
Define role-based data access and editing rights for each project.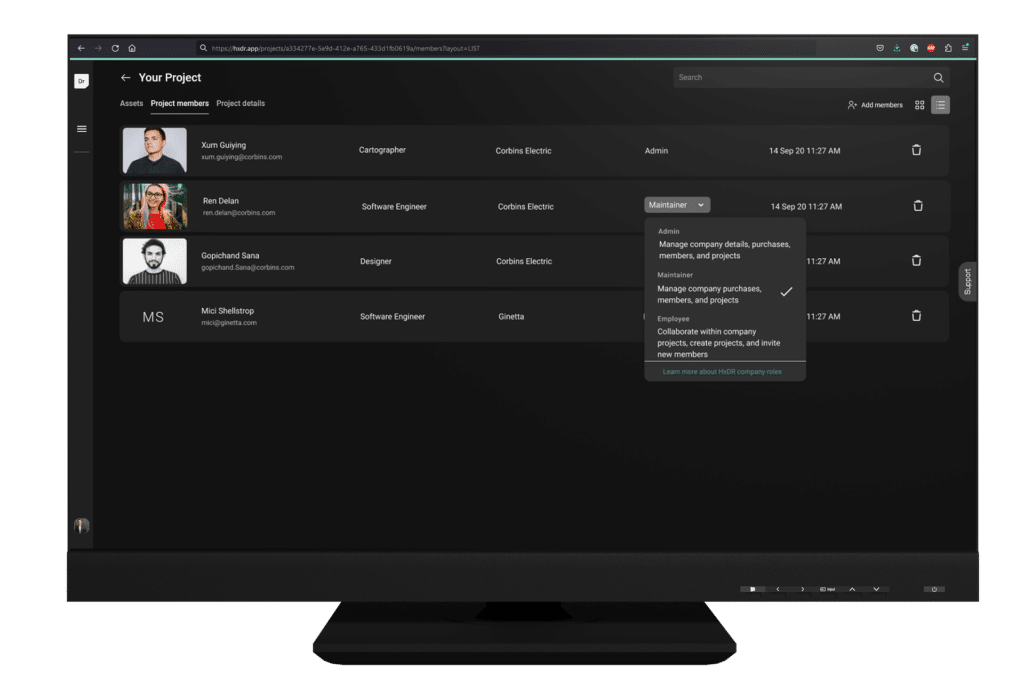 Project and User Management
Manage users, logins and licenses for all company projects.
Organize users, user roles, and data into different projects.
Highest information security standards with AWS and HxDR platform services.
One player for all digital twin projects
Immersive real-time 3D viewer
Multiple camera and graphics options for quick and easy or expert visualization
Simulation of different weather, date, and time conditions
Automatic synchronization of all digital twin project data
Automatic updates of player software with fixes and new features
Create and share jump points, annotations, and measurements.
Embed external data sources in your digital twins and receive system notifications via API.
Shared workspace to directly collaborate with LocLab experts and share requirements, project information, and twin data.
Shared workspace to integrate external consultants and contractors.
Use the digital twin across your business in different use cases.
Dynamic. Data-Driven. Digital Reality.
Get started with LocLab today.